Any affiliate links in this post will be clearly marked with a * and if you click a link and buy a product, then I may receive a small commission at no extra cost to you. Thank you for supporting my blog!
It's been a different Easter weekend to usual. Usually we'd have visited at least one National Trust property over the weekend. (And no doubt done one or more of their Easter Egg hunts. Think we did at least three last year!) We'd definitely have seen family and probably gone out for a meal at some point. But actually, despite being in lockdown and therefore a bit of an unusual one, we've actually had the loveliest Easter weekend.
The hardest thing has been not being able to see my mum or sister, who we would always see over Easter. They did a doorstep drop on Friday with some chocolate and colouring bits for the twigs – it was very gratefully received. It was emotional seeing them through the window though and not being able to give them a hug!
But other than that, it's been so lovely spending quality time just the four of us. The twigs have generally been really good. To be fair, the weather has helped hugely and we've spent lots of time in the garden enjoying the sunshine. They've been absolutely loving splashing around in the paddling pool and have played so nicely together.
On Sunday we did an Easter egg hunt. We use plastic eggs for ours with one chocolate prize at the end. They end up getting so much chocolate otherwise! In the past we'd just done it as a free for all searching for the eggs. But this year the other half made up clues as we figured now the twigs can read, they'd be able to understand them. It worked so well and definitely added to the excitement!
Later in the afternoon we had a barbecue which was really lovely. All through this lockdown experience, I have felt sooo grateful for our garden. It's not perfect by any means – we kill most of the plants we try to grow! But it makes such a difference having some outdoor space of our own and this experience is making me appreciate it so much. And the gorgeous weather has meant that we haven't felt the need to go on many walks outside of the house really as we've just gone out in the garden instead. That may well change when the weather does though!
How's your Easter in lockdown been? I really hope you've managed to enjoy it and have a good one 🙂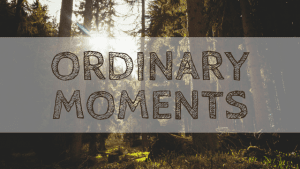 * affiliate link