Any affiliate links in this post will be clearly marked with a * and if you click a link and buy a product, then I may receive a small commission at no extra cost to you. Thank you for supporting my blog!
This week I thought I'd join in the Ordinary Moments linky by Donna (What The Redhead Said). So I'm going to share a couple of ordinary moments of our own from the past week – C receiving a celebration certificate and cycling without stabilisers for the first time!
Celebration certificate
It's been quite an exciting week for C 🙂 She finally received a celebration certificate from school! I say finally because it feels like it's been a bit of an ongoing thing.
Basically she didn't receive any sort of celebration type award last term, yet some of her classmates had received two, some even three, different ones. (There are lots of different things they do at their school). Obviously this did seem a little unfair, especially as she has been working and trying sooo hard since she started.
I was close to speaking to the teacher about it as it was starting to knock her confidence, but I'd decided to leave it a bit longer. Partly because, being a teacher myself, I'm pretty paranoid about not being 'that' neurotic, over-the-top, pain-in-the-butt parent!
But anyway, she has something now, hurrah! She was SO proud of herself when she came bounding out of school to tell me. It was lovely to see. She got it for trying hard with her writing and I feel like it's really motivated her already.
Cycling without stabilisers
Another one of our ordinary moments this week was that C had her first try at cycling without stabilisers 😀
I don't think it was quite the momentous occasion it is sometimes for other people. I always see videos of kids speeding off confidently with proud parents cheering. Well, the proud parents were still cheering, but daddy was only really able to let go of her saddle for a few seconds at a time. C was quite nervous and panicked a bit every time she wobbled slightly.
She's definitely ready to ride without them and was desperate to try. But she tends to overthink things and was scared of falling. She was pleased with herself for having a go though and obviously we made a big fuss of her!
How long did your kiddies take to be confident at cycling without stabilisers? I almost wonder if we'd have been better off not putting them on in the first place. Both the twigs were amazing on their balance bikes, so maybe they'd have just been fine.
Anyway, I'm sure we'll get there soon! Thanks for reading and I hope you all have a lovely week!
Til next time,
Hannah xx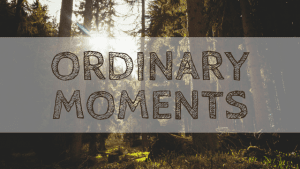 Check out these posts: